We'll Meet Again
Due to the COVID-19 pandemic, the activities of the Ayr-Paris Band have been suspended until further notice. Please watch this page for future announcements.
The Ayr-Paris Band looks forward to entertaining you when it is safe to do so.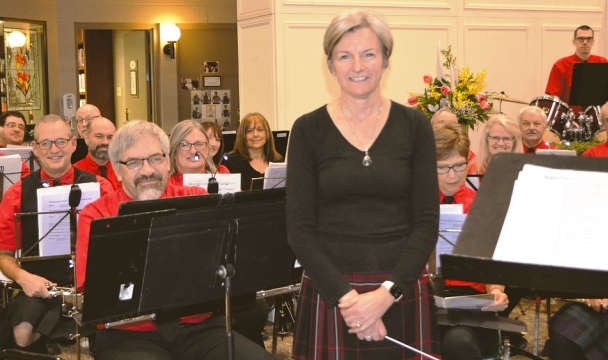 Conductor Merry Schmidt and members of the Ayr-Paris Band at the annual Scottish concert at Telfer Place in Paris in January 2020.
To hire the Ayr-Paris Band, email ayrparisband@hotmail.com